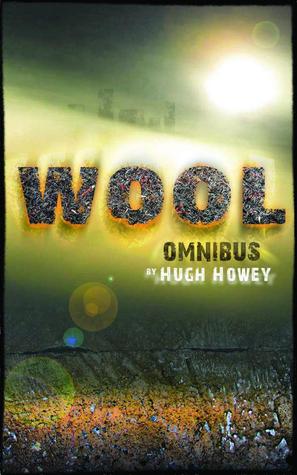 This Omnibus Edition collects the five Wool books into a single volume. It is for those who arrived late to the party and who wish to save a dollar or two while picking up the same stories in a single package.
The first Wool story was released as a standalone short in July of 2011. Due to reviewer demand, the rest of the story was released over the next six months. My thanks go out to those reviewers who clamored for more. Without you, none of this would exist. Your demand created this as much as I did.
This is the story of mankind clawing for survival, of mankind on the edge. The world outside has grown unkind, the view of it limited, talk of it forbidden. But there are always those who hope, who dream. These are the dangerous people, the residents who infect others with their optimism. Their punishment is simple. They are given the very thing they profess to want: They are allowed outside.
4.26/5
My review
First of all, I would like to wish you a Happy New Year. May it be full of happiness and love and many many books.
Now, to the review. As I said in one of the reviews before, I love books who make think about them long after I read them. I love books that shook me to the core, that keep me wishing there was more to it. The Wool series is one of them. Maybe it's because it's the first science fiction/dystopian series I read or maybe it's just that good.
I've seen a lot of people on Goodreads are confused as to why name the book Wool. They think it's stupid, because the knitting is mentioned one time and there are several mentions of Cleaners with the wool patch. I understand that it's called Wool because it is about the Cleaners, the people who are sent out to die, but before the air leaves their lunges, they have one last job to do; they have to clean the sensors for the people who are still inside, who depend on them. And there is one mystery, why are all the cleaners smiling and waving frantically in the cameras? What they see and want others to see is one big lie. A lie you have to discover for yourself.
I want more people to read this series. It's not just about people stranded somewhere on the world deep under the earth of the silos, but it's also about humanity surviving because of the lies they are told and about the impact of little slips of words that are taboo.