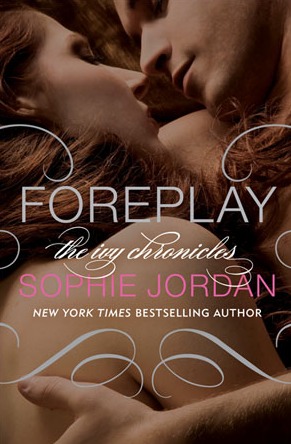 Before she goes after the life she's always wanted, she's about to find the one she needs.
Pepper has been hopelessly in love with her best friend's brother, Hunter, for like ever. He's the key to everything she's always craved: security, stability, family. But she needs Hunter to notice her as more than just a friend. Even though she's kissed exactly one guy, she has just the plan to go from novice to rock star in the bedroom—take a few pointers from someone who knows what he's doing.
Her college roommates have the perfect teacher in mind. But bartender Reece is nothing like the player Pepper expects. Yes, he's beyond gorgeous, but he's also dangerous, deep—with a troubled past. Soon what started as lessons in attraction are turning both their worlds around, and showing just what can happen when you go past foreplay and get to what's real…
My review
I wasn't feeling this book. At all. Everything in it was a little too much. I mean, when I first read the description of the book on Goodreads I though, yeah ok, this must be a really good book.
In the beginning I really liked it. The pages went by fast and at the middle of the book I just stopped and asked myself what am I reading? It was too much. How Pepper (I like her name though) reacted every time she saw Reece "the smoking hot bartender" Mulvaney. I mean I get it, you're hot for this guy, but do you have to tell us how he looks and what a great body he has every-single-time you see him? And he was in 1/4 of the scenes in book. In the Goodreads synopsis it says: "Yes, he's beyond gorgeous, but he's also dangerous, deep - with a troubled past." Dangerous though? The only dangerous thing about him, was that Pepper nearly dies every time she sees him. And the encounter with his father was too much too.
I don't want to write too much bad things about Foreplay, because many people enjoyed it. I did too, at the beginning anyway. It started out as a really good written chic-flick, but then it stopped for me. I feel like the author wanted to put every stereotype about good and bad guys, girls turned into bad girls, college life, an so on.. in the book.
Maybe I'm wrong and this is a good book, maybe I just read it at the wrong time. But that's up to you. Read it and tell me if I was too harsh with the review :)